There is something about Spring that always makes me want to add a pop of colour and a fresh twist to my home... so I am loving Macaroon's new Menagerie cushion covers and easy to frame poster prints.
Spring always makes me want to redecorate. The warmer weather, bright mornings, blossoms, chirping birds... windows wide open and doors stacked back. It is a season that makes you want to LIVE in your home and enjoy the space. But redecorating is expensive and time consuming - which is why Macaroon's affordable easy-to-frame poster prints and Menagerie range of cushions are a must-have in any fresh and tropical home.
Our magnificent Menagerie designs have been so popular that we have transferred our bespoke artwork to cushion fabric and backed the luxurious 60cm x 60cm square cushion covers in plush velvet. I am not sure which is my fave... the fabulous flamingo, gorgeous giraffe or positively perky Pelican. I have managed to find a home for them all - with the Flamingo's flamingling on my daughter's bed and working well with her tropical theme, the Pelicans sitting proudly on my verandah tropical couches, and the giraffes standing tall in my TV lounge.
All cushions take a standard 600 by 600 cushion inner and are a stylish must-have in any on-trend home.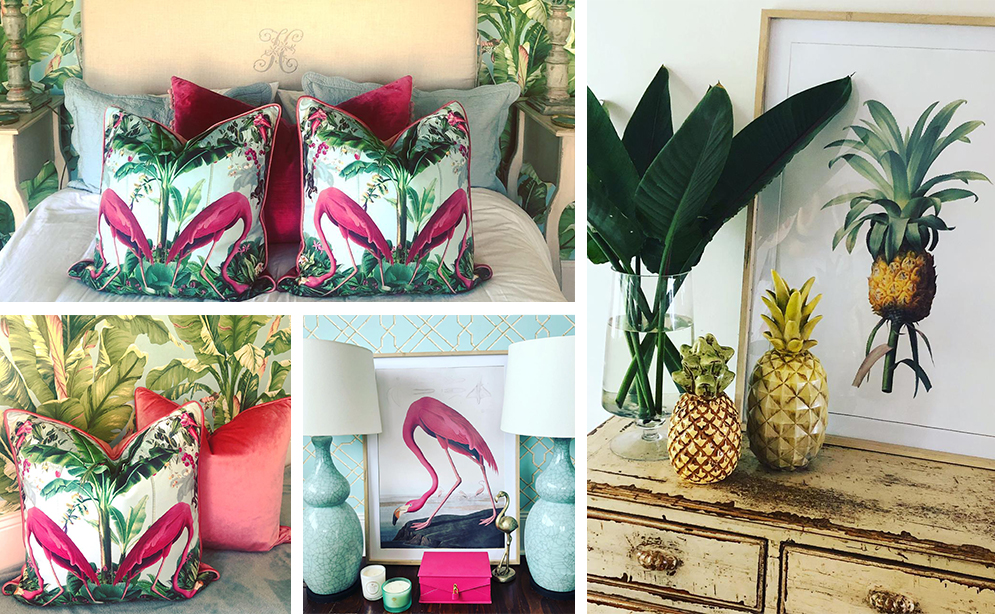 I also adore our easy-to-frame poster prints. These A1 Pelican, Pineapple and Flamingo prints are based on Audubon's and Old Masters original artwork and add such a stylish touch to your walls. Have them framed up professionally or pop them in to a Mr Price poster frame for a simple and cost effective touch to your verandah or home.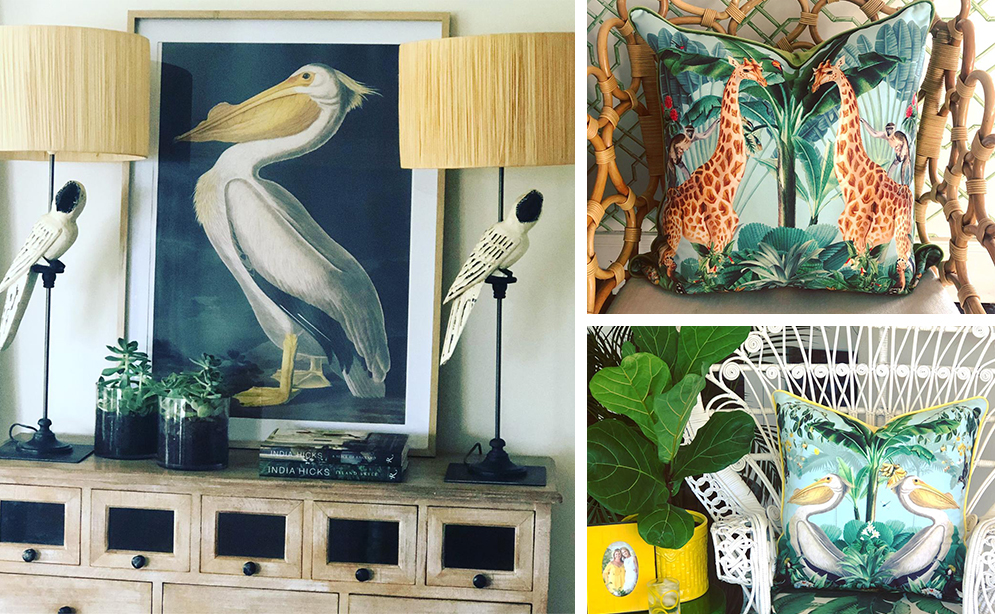 So if you, like me, are feeling the need for some freshness in your home this Spring, hop online and browse our bespoke homeware range. It will leave you all a twitter!