MACAROON MAG
The latest news, advice and comment.
Macaroon is proud to now stock and sell their popular Microfiber towels online, available to be personalised by Macaroon in our top quality, durable vinyl.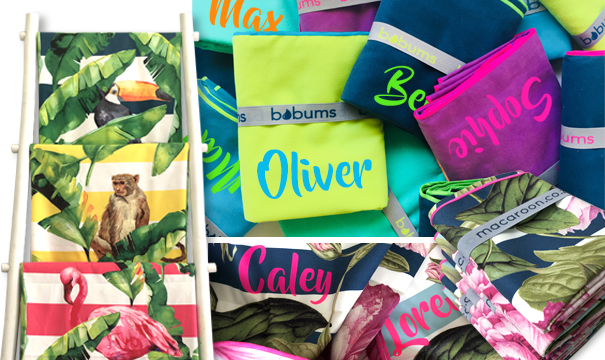 Tailored from the highest quality microfiber with an ultra-suede finish, these towels are remarkably absorbent and fast drying. They also compress to a tiny size for traveling and are ideal for the beach, hiking, camping, gym and more; and are machine washable.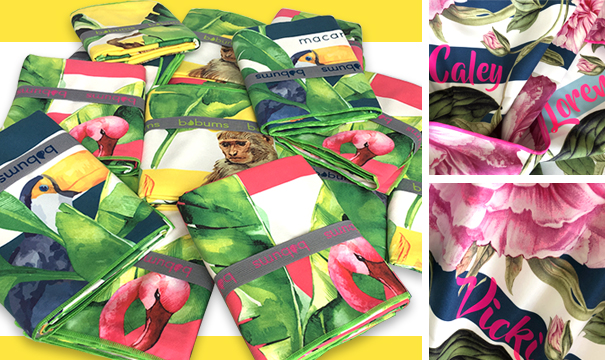 No more big, bulky, sandy beach towels - everyone should have at least one of these compact, absorbent, attractive towels! Available in a selection of trademark bright vibrant colours and personalised by Macaroon in eye-catching, durable vinyl.