It is hard to believe that the silly season is almost upon us and we are already on the fast and slippery slope towards year-end holidays and festive fun! This year, Macaroon will be popping up in Jozi, Durbs and the Fairest Cape to make your Christmas shopping colourful, creative and convenient.
While Macaroon is a slick online shopping brand, we also know how much our Macarooners love to touch and feel our beautiful products. So this festive season, we will be meandering to and popping up at three hand-picked, exclusive, beautiful, unique Christmas markets.
You will find us first on the 5th and 6th of October at the By Word Of Mouth annual Festive Market at the Inanda Club in Johannesburg. Macaroon has a long and happy history with this beautiful market and has been a part of it since its inception. it is always a gorgeous gathering - delicious food vendors, refreshing gin and wine bars and an incredible assortment of vendors from all over the country - allowing you the opportunity to get your Christmas shopping started early and your teacher's gifts sorted at the start of October.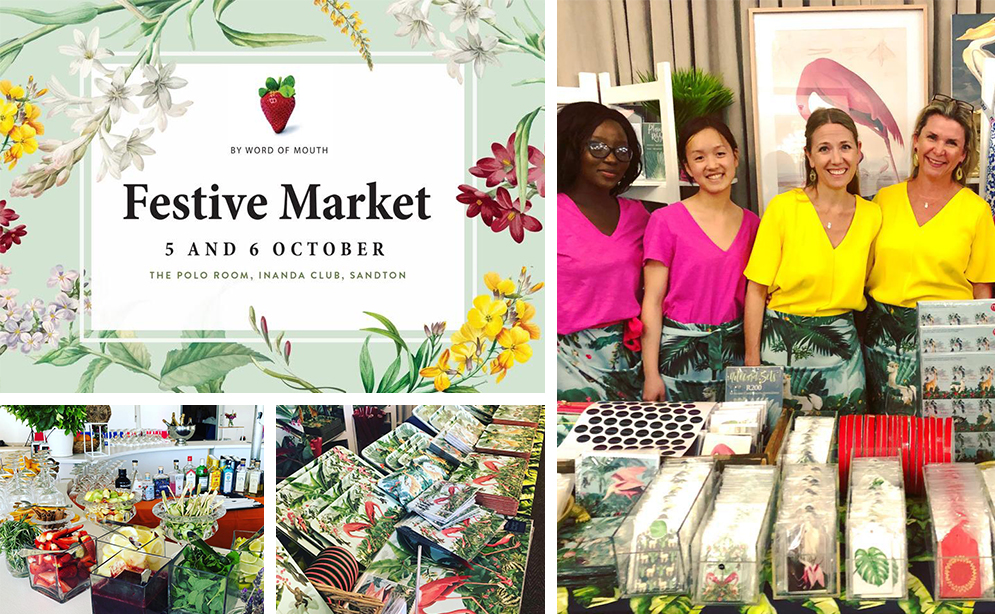 You will then find us in the tropical sugar cane in KwaZulu Natal on the 30th and 31st of October at the annual Christmas Fair Fund's Christmas Country Fair at Collisheen Estate, Ballito. We just adore being a part of this annual Fair - with an enormous give back to Charity. The KZN selection of vendors is fresh and fun and the shopping experience at the beautiful Collisheen is uplifting - with an opportunity to pause amongst shopping in the beautiful grounds of Collisheen and enjoy a delicious lunch, beverage and entertainment under the trees.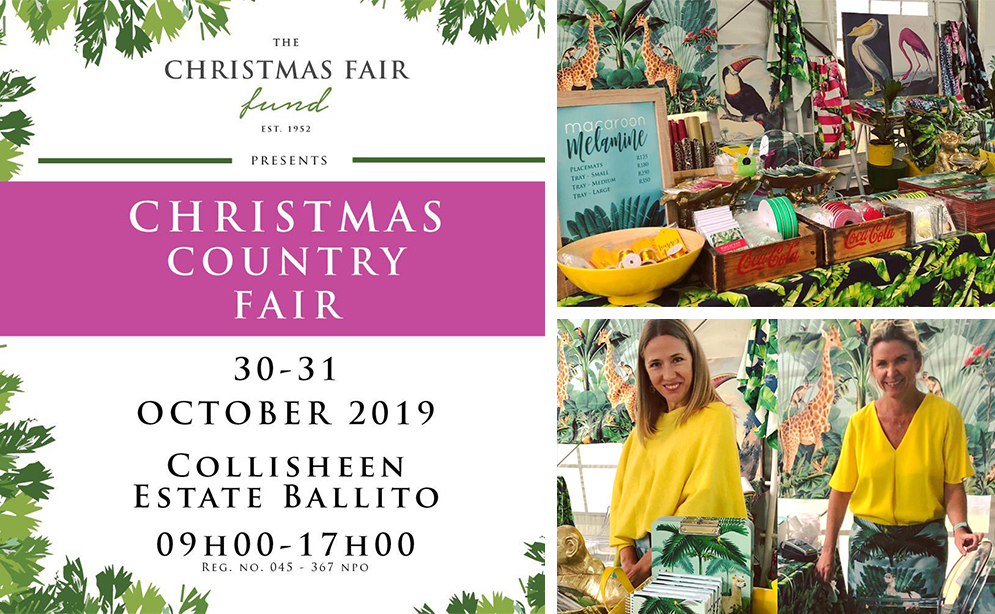 And then for our Capetonian Macarooners, this year, we will also be at the magnificent Constantia Gift Fair in Constantia, Cape Town from the 6th to the 10th of November. This annual gathering is a must-do in any stylish Capetonian's diary and the perfect opportunity to get your Christmas shopping sorted in beautiful surroundings.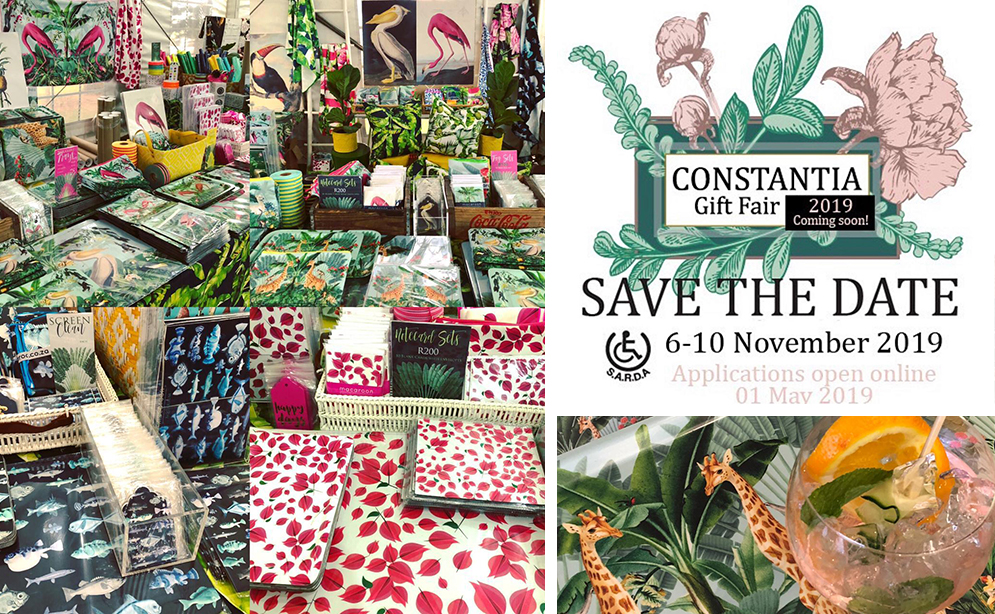 So, for the most stylish, fun, fabulous festive shopping experiences, pop all three dates in your diaries. Macaroon is very excited that all of our new Summer 2019/2020 products will be on show and on sale. We know we are biased, but we think that our latest designs are our best yet - fun, fresh and on trend. The Chelsea Flower Show is blooming in a colourful Summer jungle this year. An imaginary world where fanciful fish swim through gardens, preppy primates drink cocktails. pretty parrots gather for social soirees in avant garde averies, and a menagerie of animals is celebrating in colourful style on all of our products. From microfiber towels, personalised bags, and stylish homeware to our much-loved range of stationery, you will be spoilt for choice in your gifting this year.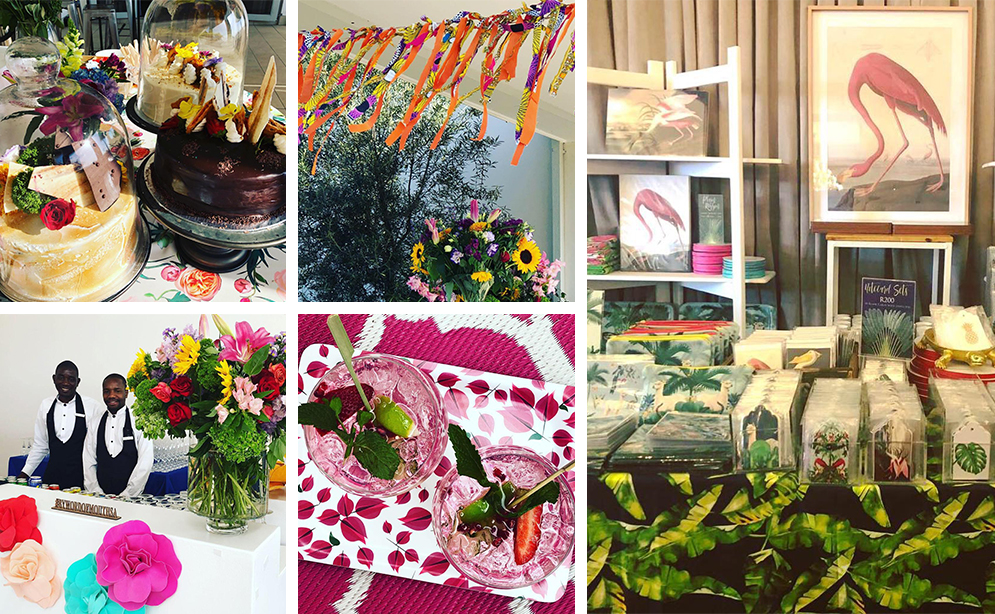 Save the dates - we'll see you there - pop in and say Hi and join us for a G&T and a creative catch up. We can't wait!