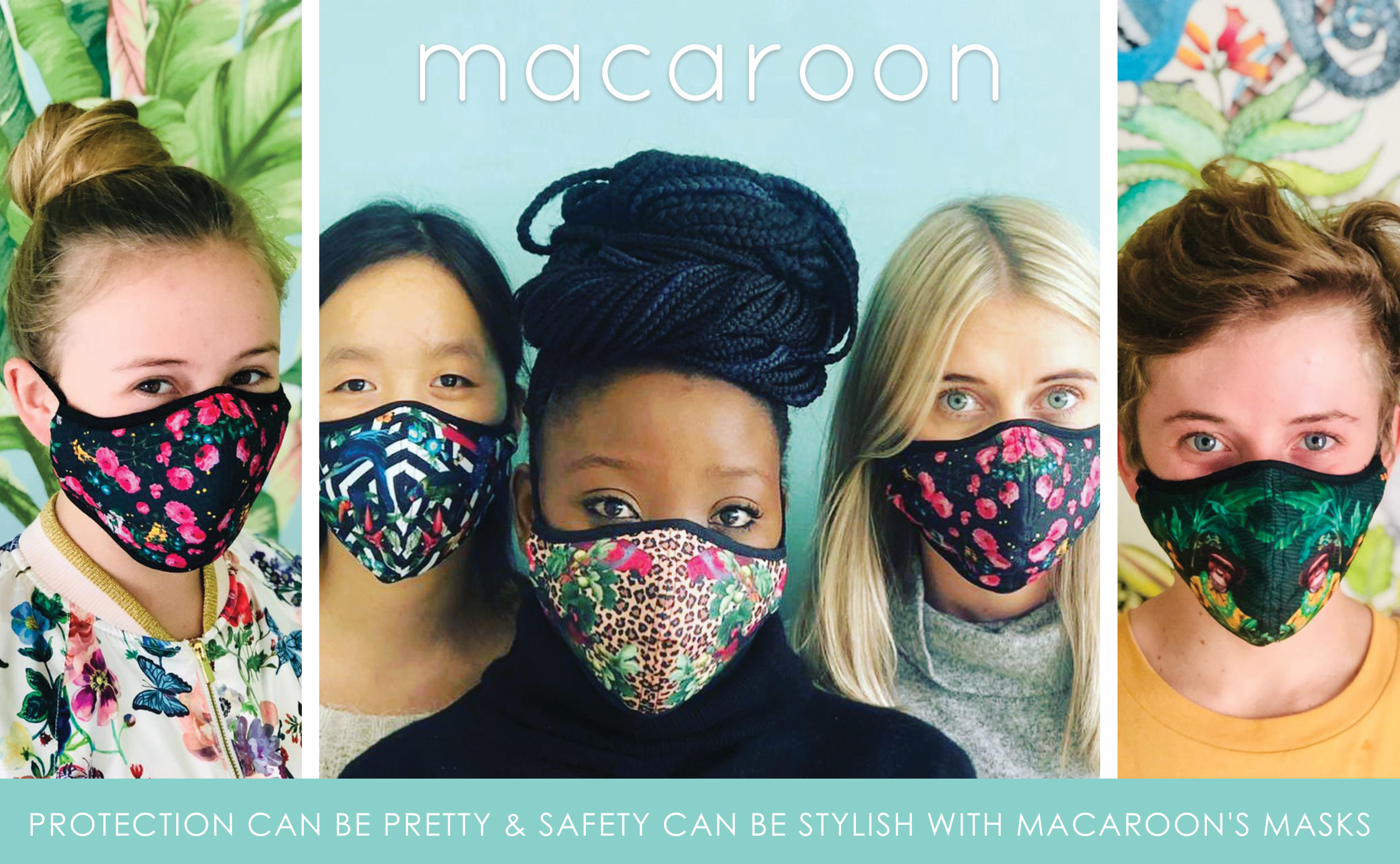 The real danger of the dramatic and aggressive spread of COVID-19 has highlighted the importance of wearing face masks in public whenever we leave our homes; and Governments around the world have cited mandatory mask wearing as one of the most important COVID-19 lifesavers.
The wearing of face masks helps in decreasing COVID-19's virality by three pathways:
1) Decreasing virus spread by infected individuals. The mask traps virus particles on the inside, preventing the virus particles becoming airborne. Protect others.
2) Decreasing new infections by uninfected individuals. The mask prevents airborne virus particles being inhaled from the outside. Protect yourself.
3) Limiting hand to face contact. The mask puts a physical barrier between potentially contaminated hands and passages to one's lungs.
We need to increase these virality-decreasing pathways by encouraging a universal mask-wearing protocol to fight COVID-19.
This protection can be pretty and being safe can be stylish with Macaroon's face masks. Given that the responsible and unselfish thing to do is to wear a face mask whenever we are in public, we may as well wear ones we love and feel good in.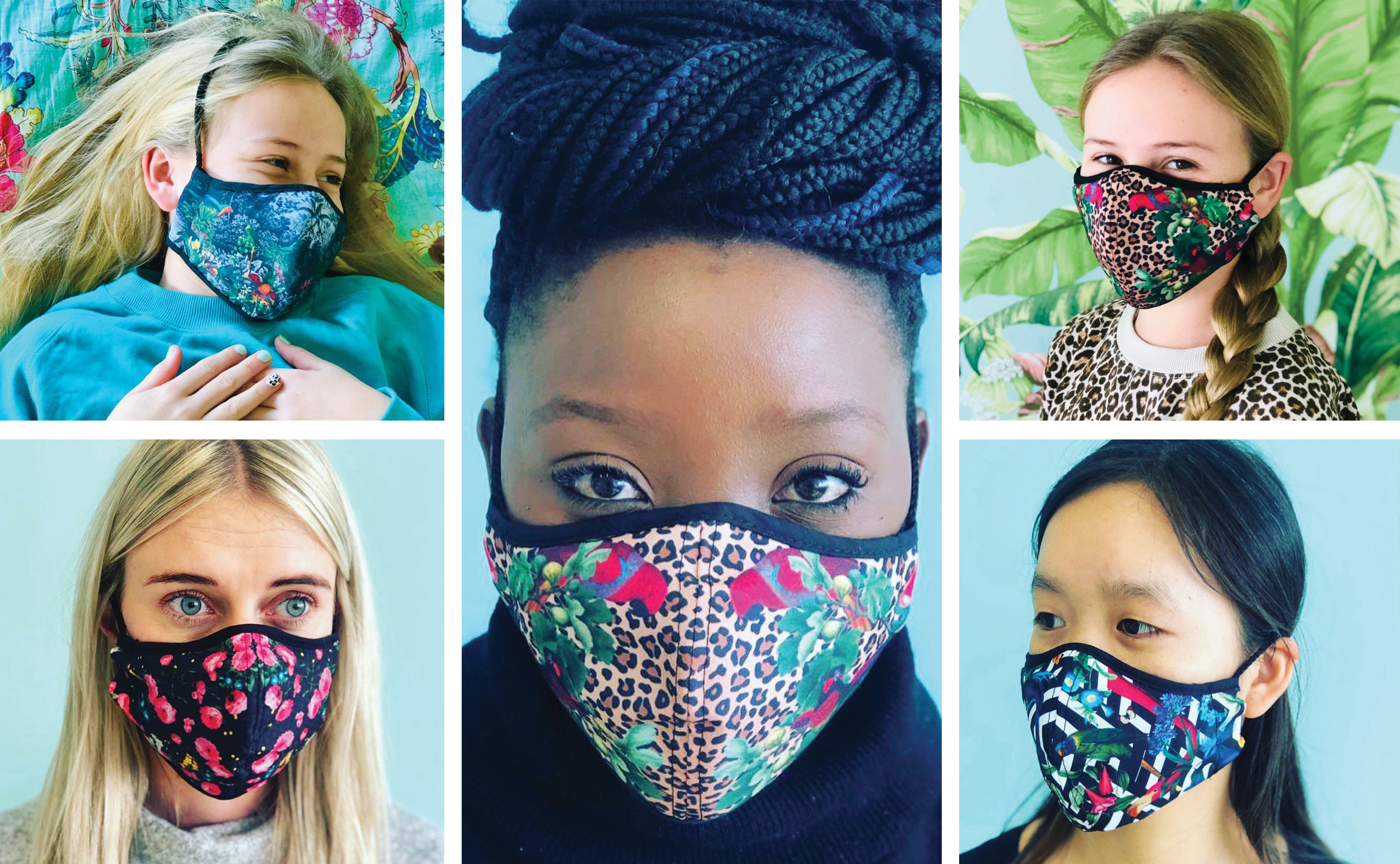 Macaroon masks are practical yet beautiful. Bespoke printed in your favourite Macaroon colourful, creative, stylish and fun designs.
Our masks are printed on a P30 woven 200g fabric, with an anti-microbial coating and a water resistant outer fabric. They are lined in triacetate fabric - this is similar to a tracksuit fabric and has a fluffy lining on the inside and assists in preventing droplets from going through the fabric easily.
Each mask comes with a pack of 5 filters that can be inserted in to the midde layer of the mask. The filters are made from 150gsm Fibertex.
The masks come standard with a toggle at the back.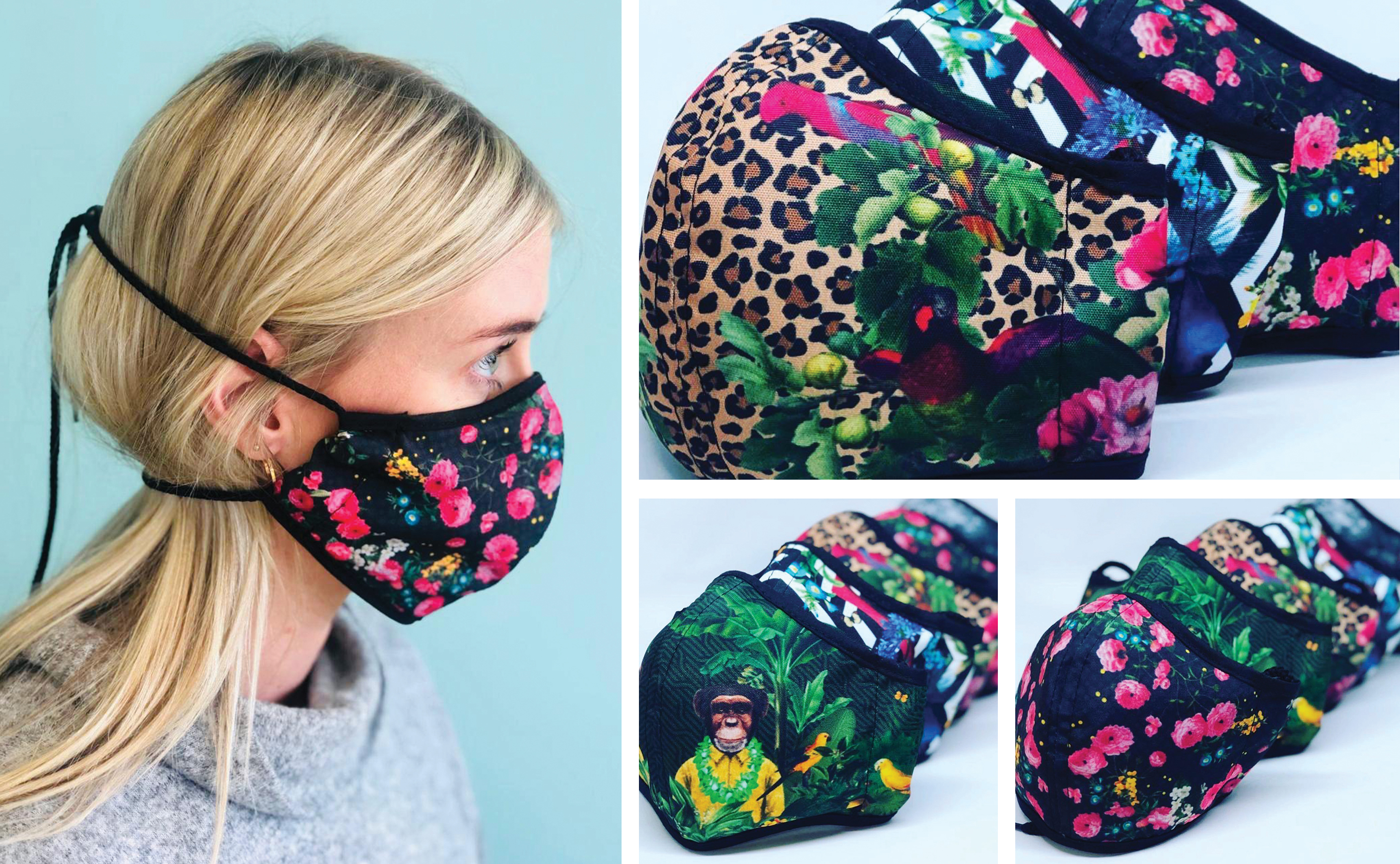 Anything that prevents aerosolised viruses from being transmitted person-to-person will lower COVID-19's infection rate. Wearing masks saves lives so let's be a part of the solution and help to flatten the curve by actively promoting a mask-wearing culture to lower COVID-19 infections.
If masks are going to be around for a while, they may as well become fashionable and cool. Being safe is cool. Being considerate is cool. Preventing the spread of COVID-19 is cool. Masks are cool. So be a good friend, neighbour and citizen and wear a mask.
Order your stylish and practical Macaroon masks online at www.macaroon.co