Time sure flies when you are having fun... one minute we were all celebrating our 21sts, then came the season of bachelorette parties, and suddenly the spate of fun and fabulous 40th birthday celebrations are upon us. I am loving it! Any excuse for a get together with my girlfriends - that involves high heels, dancing and bubbly - is a good one. And what better theme for any girlie celebration than our new "Time to drink champagne and dance on the table" range! Set the scene for your party with our chalkboard-designed personalised invitations and carry it throughout your function with our coordinating scallopped gift tags - fabulous when tied to a bottle of bubbly, a place setting or on a gorgeous gift.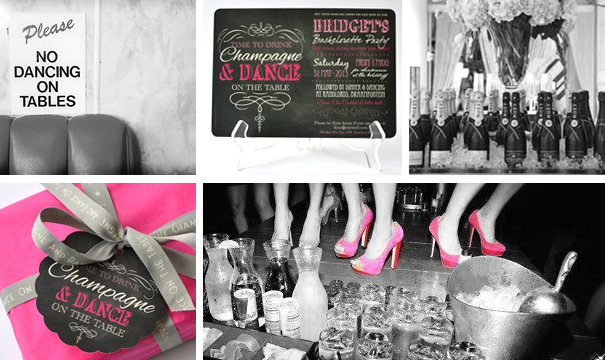 Our matching personalised champagne stickers are also a must-have at any personalised party - every girl wants a bottle of champagne that has her name on it!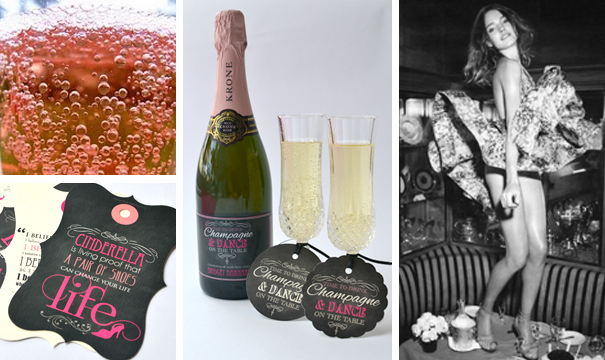 And make sure to have your guests fill in one of our magnificent matching personalised wish-books - the perfect spot to leave the birthday girl or bachelorette a fun message. This range feels never-ending with matching printed ribbon, stamps & washi-tape - so kick off your heels and get party planning! Also introducing our NEW "Fashionista" tag set. Fun, frivolous tags featuring quirky sayings on style & fashion - great for girlie gifts.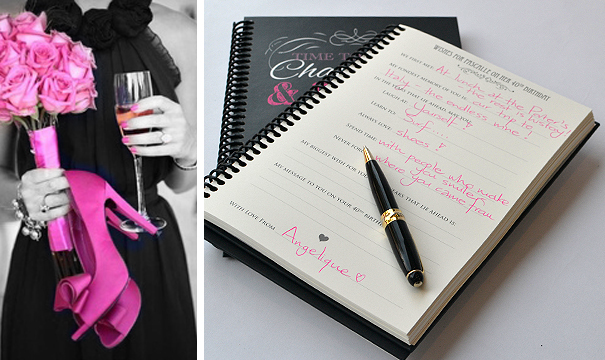 We have had such fun putting this range together as it has involved so many of our favorite things: bubbles, french cafes, parties and pink!!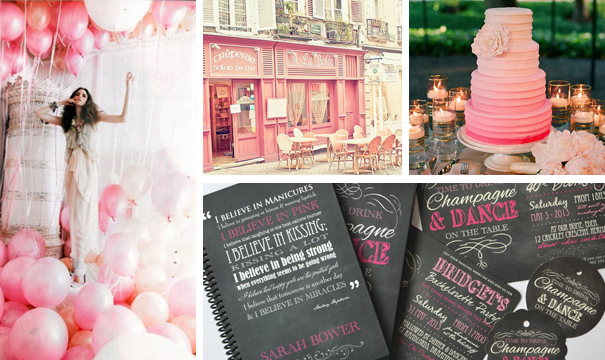 And if you, like us, are obsessed with Audrey Hepburn and the eternal style she set, you'll adore our new extended "Audrey Hepburn" range. We too believe that "happy girls are the prettiest girls" - and our gorgeous gift tags featuring Audrey's uplifting quotes. and new personalised journals are our tribute to her impeccable style and beauty.
Our new favourite - an "Old Hollywood Glamour" invitation - fabulous for a 21st, 30th, 40th, hen's party, or any girlie celebration!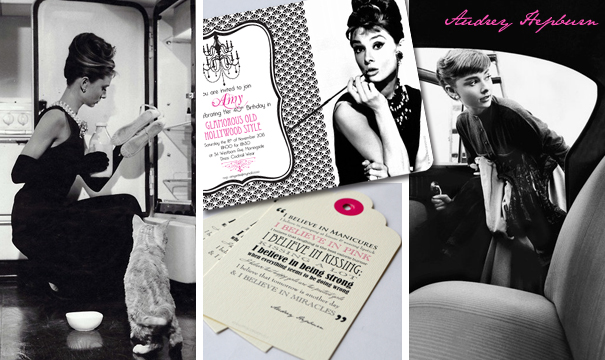 It has to be said - I am LOVING growing older with my girl-friends and I am truly starting to believe that our 40's really are the new 20's. If this is what "middle-age" feels like, bring it on! Let the celebration begin - and add a touch of old Hollywood style, fashionista flair and champagne fizz to your stationery suite with Macaroon!