Cheryl and I met at a fertility clinic trying to fall pregnant. To cut a long story short, 16 months and four babies between us later, a lifelong friendship was formed. We have been through the heartache of infertility, the excitement and anticipation of pregnancy, the overwhelming joy of childbirth and the hugely rewarding experience of motherhood together - the most magical times in one's life. And once our babies were older and had headed off to School, we shared another joint dream and built and launched Macaroon together.
And while neither of us are planning on growing our families further, we are both still broody and get our daily fixes from the adorable babies we get to see on our Macaroon orders. Pregnancy and childbirth is such a special time in your life - a time that passes by so quickly and a time that you don't get back. So, at Macaroon, we believe that every magical moment over this time should be announced and celebrated in personalised style.
The Macaroon Mag has been a little quiet over the past two weeks, while the Macaroon Studio has been giving birth to our brand new baby: Mini Macaroon - stylish personalised stationery for bumps and babies. A true labour of love for Cheryl and I and the most adorable stationery for stylish sprogs. More than 500 baby stationery designs are now available online for your baby showers, birth announcements, celebrations stationery, nursery art and more.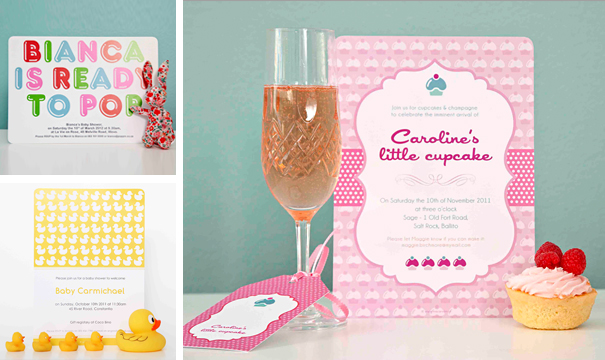 I've kept this Macaron Mag post primarily photographic as the pictures really speak for themselves. Candice Searle of Candice Searle Photography did an amazing job photographing the range for us and we have had such fun putting it together and are indebted to our wonderful clients who have allowed us to use their beautiful babies as models in our templates and in our shoot.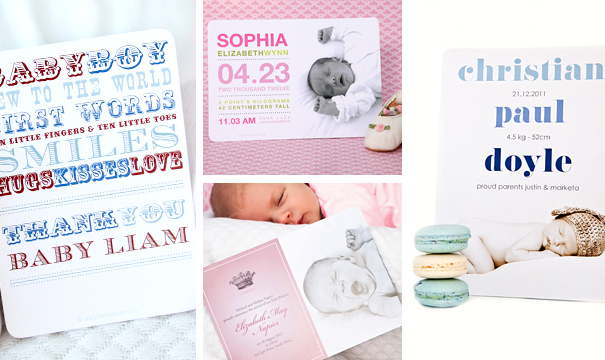 You can now create custom baby shower invitations and beautiful birth announcements in a couple of clicks. Personalised baby shower stationery for stylish Mums-to-be and the perfectly personalised welcome to the world for your new arrival.
Having twins? Two peas in a pod? The perfect pair? Announce them and celebrate them in style with our new range especially for multiples.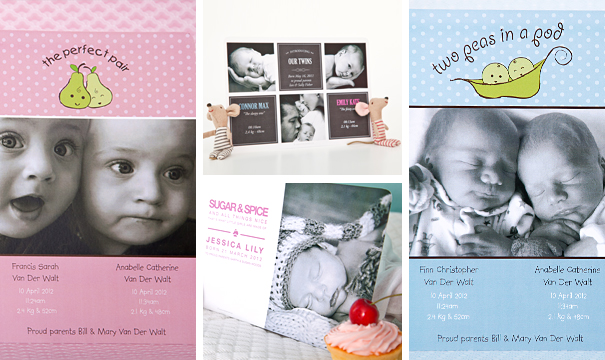 Bless your child with our personalised Naming, Blessing, Christening & Baptism invitations and theme your celebratiosn with the coordinating stationery accessories.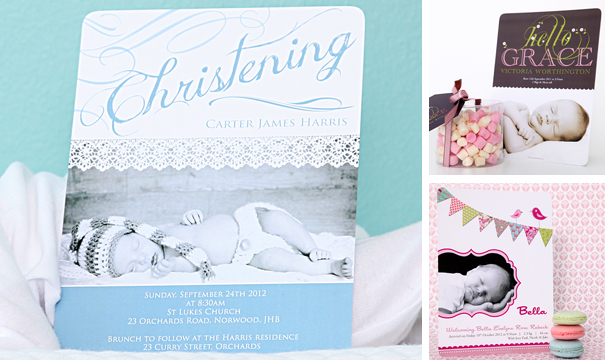 Our new range of sentimental posters add a personal touch to your nursery decor. My personal favourite features the famous 1958 quote by Ruth Hamilton "Oh, cleaning and scrubbing will wait for tomorrow, but children grow up, as I've learned to my sorrow. So quiet down cobwebs, dust go to sleep. I'm rocking my baby, Babies don't keep."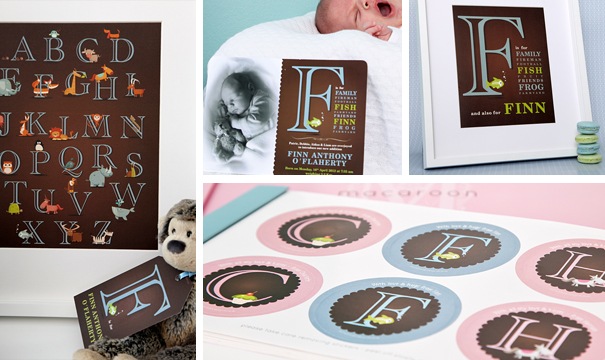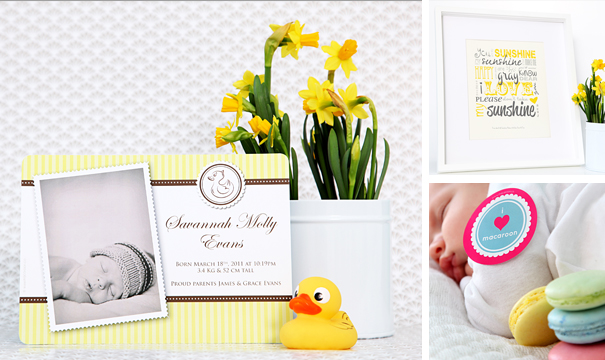 We hope you've loved the visual feast of Mini Macaroon's snaps. If you are pregnant, wishing you a healthy and happy pregnancy. If you have a tiny tot, enjoy every magical moment with them and we hope that Mini Macaroon somehow adds some sparkle to your special celebrations. If your littlies are all grown up, we hope you simple enjoy browsing the range and getting your broody fix, like Cheryl & I do. We can't believe how many emails we have had from clients saying that the new range makes them want to have another baby - we feel exactly the same way! So, Until Tuesday, love, cherish and adore your babies - they grow up far too fast...